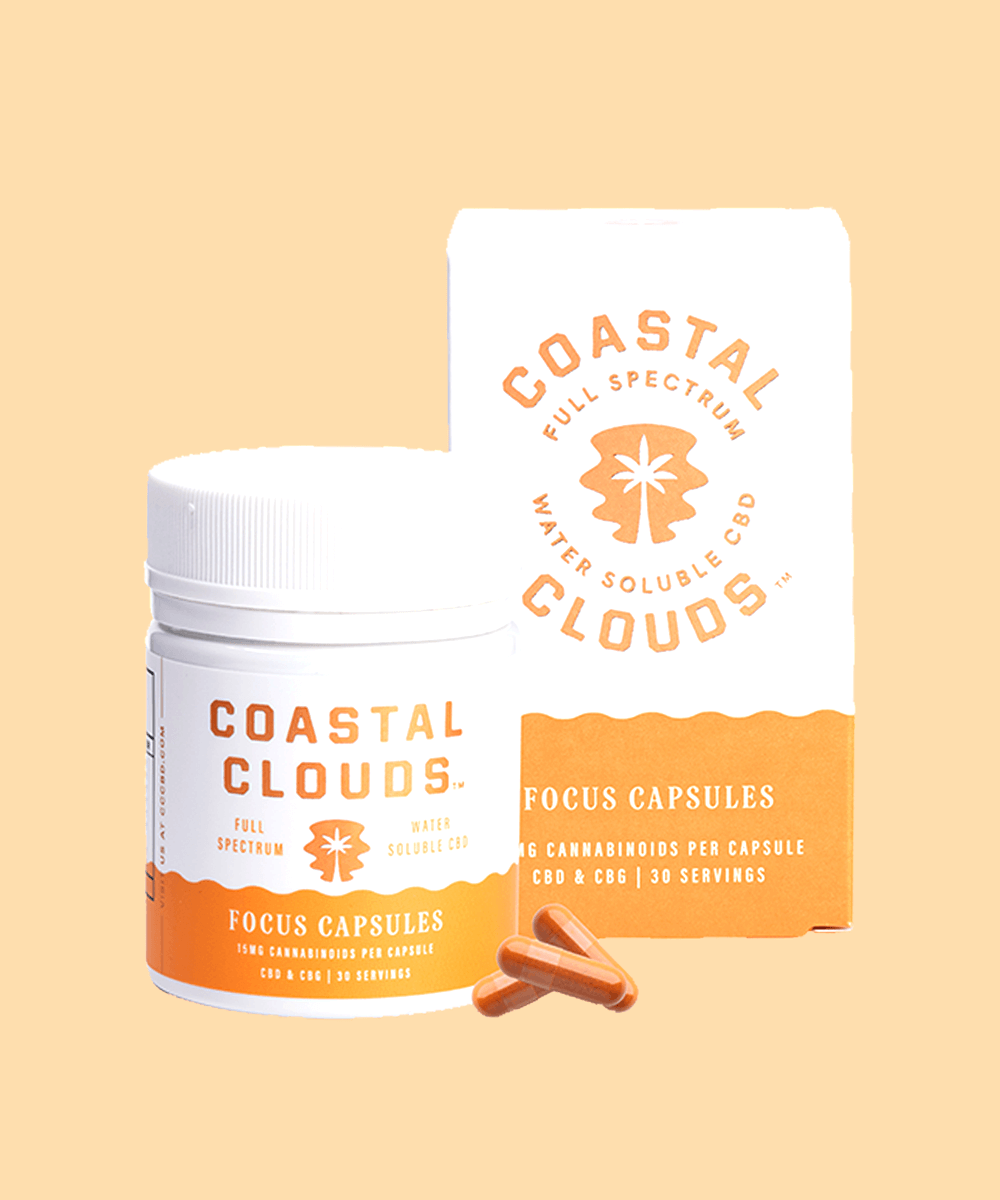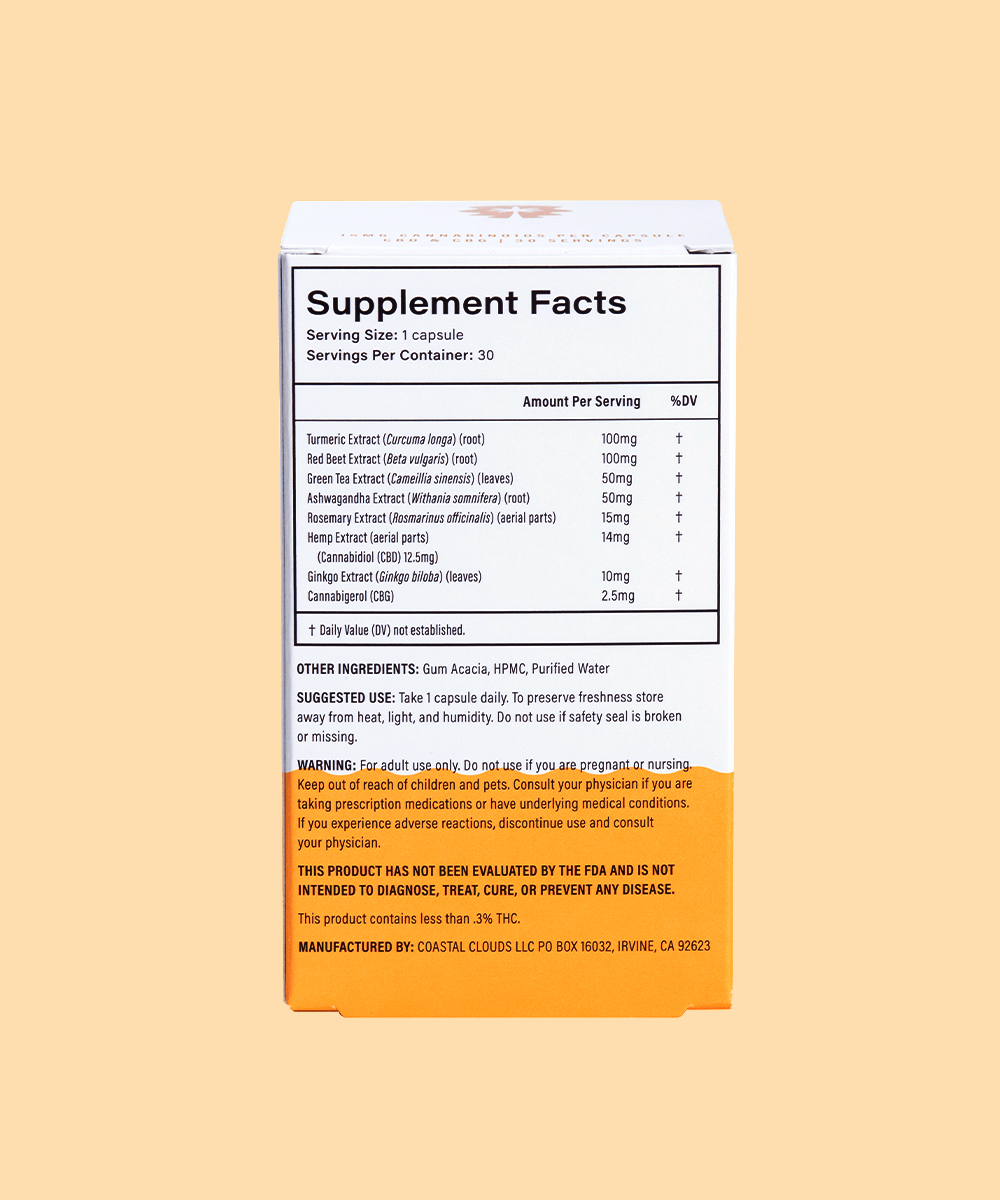 Coastal Clouds Focus formula combines premium CBD and CBG with botanicals, minerals, and amino acids to relax the mind and body and assist in clear thinking and productivity.*
Our nanoemulsified, water soluble CBD is created using advanced technology for maximum bioavailability and rapid absorption.
Ingredients:
Full Spectrum Cannabidiol (CBD), Cannabigerol (CBG), Turmeric Extract, Red Beet Extract, Green Tea Extract, Ashwagandha Extract, Rosemary Extract, Ginkgo Biloba Extract, HPMC, Purified Water
Active Cannabinoids:
15mg per Capsules
Quantity:
30 Capsules
*
THESE STATEMENTS HAVE NOT BEEN EVALUATED BY THE FDA. THIS PRODUCT IS NOT INTENDED TO DIAGNOSE, TREAT, CURE, OR PREVENT ANY DISEASE. 
$59.00
USD